Crack administrator password windows server 2008. Reset Forgotten Admin Password on Windows Server 2008 2019-03-08
crack administrator password windows server 2008
Thursday, March 07, 2019 11:44:48 PM
Collin
Latest Windows Local and Domain Administrator Password Recovery Software for Windows Server 2012/2008/2003/2000.
Rather than asking how to crack a 2008 password, we need to know why and what the case is. Insert the installation disk into your server computer. I have the software licensing if that means anything. Also does Trinity Rescue Kit's password resetting tool work with Windows Server 2008 R2? If there is no encryption involved, then it works great. You will then see a screen such as this. In addition: You also can click the Add User button to create a new account with administrator privilege.
Next
Windows Server 2008 r2 administrator password crack/hack
Is your server in a locked room? Run the command copy Utilman. I have the software licensing if that means anything. You need to make your out-of-band access accounts contain as many characters as possible. With its top-notch password recognition technology, this program serves as your very own password recovery assistant, seamlessly remove your password protection for Windows Server 2008 R2. In addition to that, there are some basic solutions you need to know. PassWare WinKey Enterprise: This software can be used with all editions of Windows Server up to 2008 R2 no official support for 2012 yet. Step 3: Run the command move Utilman.
Next
How to Reset Your Forgotten Domain Admin Password on Server 2008 R2
This opens a whole new set of questions. This is just a wild shot in the dark. The Standard and Pro versions only crack the client operating systems. It is a pretty simple method to change the password online. As this is a company, check out the commercial options. Then later on you can explore other options.
Next
Resetting Administrator Password in Windows 2008

If you continue browsing the site, you agree to the use of cookies on this website. If you would like to read more:. I've seen similar questions but they all involve having physical access to the machine. Here are the steps to unlock Windows 10 account: Step 1: Access Windows 10 via the Administrator account. After your computer boots up from the installation media, it displays Windows Server 2008 R2 installation window. Published on December 12th, 2012 by Kieran 82 Resetting Administrator Password in Windows 2008 Being in my line of work, I make use of dozens of test servers and virtual machines and from time to time I can forget what the administrator password is.
Next
How to Crack Windows Server Password for Windows Server 2012/2008/2003.
If your computer is on a domain, you can use , These tools can help you recover your password in several minutes. Open command prompt, and then type in: net user userName, newPasword. You might have a lot of passwords that you have been using, or one of your family member might change the password without informing you and you will not be able to access your Windows. This creates a whole new challenge as it basically extends the physical attack surface out onto the network. Piggybacking might also be an issue. However, this document does contain some affiliate links. This time it will boot from your Windows Server 2008 R2 system.
Next
Resetting Administrator Password in Windows 2008
For those of you who have no installation disk in hand, please see the Part 2, notably much easier to Part 1. If this is a local admin password, look at Trinity Rescue Kit. I Forgot My Windows Server 2008 R2 Administrator Password Even the advanced server users may have no idea how to do when they forgot administrator password for Windows Server. Even Microsoft tries the best to make each task and operating as simple as possible, but it's still very difficult for users to reset admin password of Windows Server 2008 R2 if they forgot. Check the tutorial below to see how it works. Next, you need to copy cmd. That caused me almost crashed too.
Next
Windows Server 2008 r2 administrator password recovery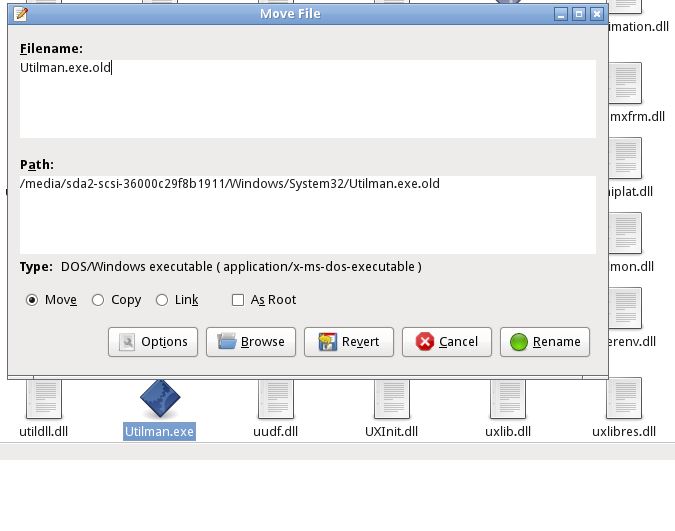 Method 2: Reset user password by computer manage panel. An expiration and lockout policy helps too. A server room is only secure as its weakest point. I have locked both my administrator accounts out on my Windows Server 2008 R2 that has Raid. I lost large amount of important data files, include the text file holds the administrator passwords.
Next
Resetting administrator password on Windows server 2008 R2 over Raid
Often overlooked is the disgruntled employee, or, some guy claiming to be from your I. Virtual Reality Another extension of the physical attack plane is virtualization. Nor, does it give you any form of reporting as to who is using those keys. This article will describe how to hack into a windows server 2008 with or without password tools. Reset Windows Server 2008 r2 password thought administrator privilege account. If there was a period I would feel much more comfortable. With this New user account you can logon your locked computer directly to copy important data from the locked computer if you want to reinstall your Windows system at last.
Next
Windows Server 2008 r2 administrator password crack/hack
. The only real option at this point is a lockable back door on a rack. So, what can be the way out? Is there a difference for this purpose between Windows Server 2008 and Windows Server 2008 R2? You can follow Joseph on Twitter Gortees. Instead, you should focus on whether the software is powerful enough or not. Hi Kieran, First let me say thank you, great hint! The disc drive which saves the password text file damaged. You can remove the forgotten password directly, or change it into a new password, or even create a new admin account.
Next
How to Reset Your Forgotten Domain Admin Password on Server 2008 R2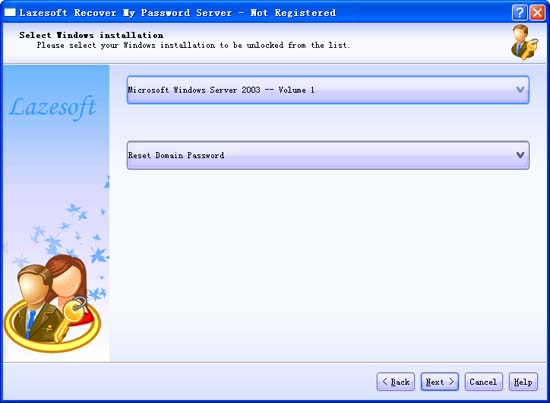 If you're looking for a suitable password recovery for your Windows Server 2008, you should not choose any password reset tool that you come across. This is an innovative and clever way of cracking a locked Windows 10 account but resetting the Microsoft account password will also reset the password for all the services that are dependent on that Microsoft account, like Skype, Hotmail etc. After that a window will appear shortly confirming that the encrypted password content has been located on the drive that you inserted to the computer. Step 2: Get to Command Prompt. To make this method works, you must known much and do much then method 1.
Next