Admin password recovery windows vista. 4 Tips to Reset Windows Vista Password When You Forgot It 2019-04-18
admin password recovery windows vista
Thursday, April 18, 2019 8:41:51 PM
Terry
Free Windows Vista Administrator Password Reset

And the built-in admin account is disabled and password is blank by default. When a window pops up with all your Windows Vista accounts, select the target one to reset its forgotten password. This will prompt your computer to restart in Safe Mode. This article was co-authored by our trained team of editors and researchers who validated it for accuracy and comprehensiveness. Windows password system permits only authorized persons in logging into the computer. Type in: net user coco 123, and then press Enter.
Next
Administrator password recovery in Windows Vista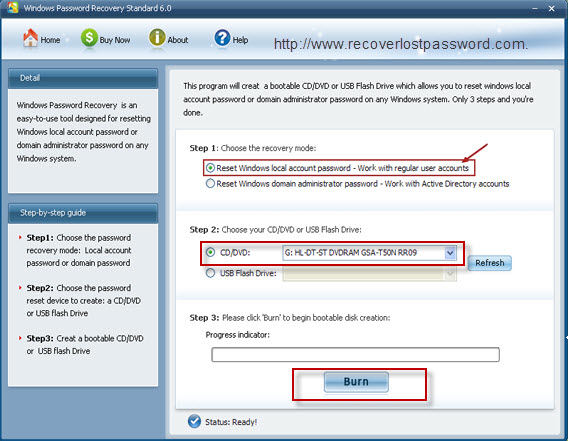 Last two days back I have forgot my login password that the account was the only on in my Vista. Now , you need to crate a copy of utilman. What kills most folk is that even with the admin password it still does not work. Tips: If the built-in Administrator password has not been enabled, this way won't work for you, try with the methods bellow. Now you have successfully created a new password on the locked admin account. What to do when you forgot Windows Vista password without any created password reset disk? This part is very simple and straight forward.
Next
How to Reset Windows Vista Admin Password without Disk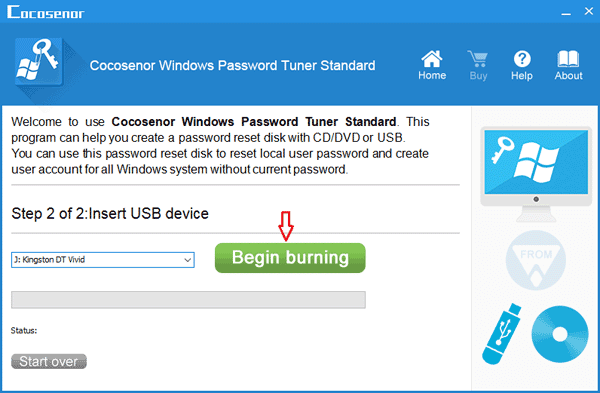 This means that you have successfully unlocked your Windows Vista password and gain access to your laptop. Download and create a new one by yourself now! To reset Windows Vista administrator password, there are two different methods available. First, you can use your Windows Vista build in Password Reset Disk if in any case you have already this created before the forgetting of your Windows Vista Password has happened. It's just 99% , anyhow, just have a try. Select the name of your flash drive and click Begin burning. The same thing happens at the next step, where you have to choose the path to your registry.
Next
2 Methods to Reset Windows Vista Login Password, Easy and Safe
Just type following commands into cmd. Windows Vista creates one built-in administrator account while system installation. It has a built-in password reset system which can be run independently. Even if you forgot the password no reset disk, and are locked out of computer, don't hurry to reinstall system or set it to factory settings that will cause some data lose forever. However, you do not remember the password. This is typically the F8 key, though your computer's key may vary. Method 1: Use Windows Vista Password Reset Disk If you did create the Windows Vista password reset disk before forgot Windows Vista password, the method will be helpful.
Next
How to Reset Your Windows Password Without an Install CD
I can't promise I'll respond to all the messages I receive depending on the volume , but I'll do my best. However, I want to get some important data from the Vista computer but I forgot the password of the Vista computer after a long time of no use! It will show up on the login screen when Windows boots up in Safe Mode. You want to edit user passwords, so hit Enter again. However, Windows Vista or Windows 7 does not accept the password because the system is corrupted. When forgot Windows Vista password, there is no reset disk and the built-in administrator is disabled, take it easy.
Next
2 Methods to Reset Windows Vista Login Password, Easy and Safe
You can change your Windows Vista password with the built-in administrator in safe mode. With this guidance, you can remove Windows Vista password without losing data! Thank you for all your help on this issue. Now he doesn't use the desktop because has his own laptop and I need to erase some unnecessary programs and to connect a new laptop to my home network. This will log you into the account. Connect the first letters of a sentence.
Next
How to Unlock Windows Vista Password on Laptop
These methods are sure to resolve Windows Vista password issue in no time. This is the command to open Command Prompt. And the built-in admin account is disabled and password is blank by default. It's the blue, dial-shaped option in the bottom-left or bottom-right corner of the screen. You can also leave the new password blank.
Next
Free Windows Vista Administrator Password Reset
Choose Windows Safe Mode from the list of options. Read below for some of these tricks: First, you can get a hint from the username. We have test it millions times in different system and devices. To correctly replace the Utilman. Reset Your Windows Vista Password Using Password Recovery Tool The most natural and direct way to reset your Windows Vista password of course is to use the Windows password reset disk if you have one. Microsoft® Windows is one of the most used Operating Systems all over the world. Press F10, press Enter to save it and exit.
Next
Free Windows Vista Password Recovery
The other standard user account allows me to access the computer. For a few time, you can log in to your Windows account without entering a password at all. Note : If you use an Administrator account to remove the password for any other user account, the user account with the removed password will lose access to its encrypted files, e mail messages that are encrypted and stored passwords for websites or network resources. Select your Windows Vista system and password forgotten user account and click Reset Password. This method applied to: Windows Vista Starter, Home Basic, Home Premium, Business, Ultimate, Enterprise etc. Borrow one from your friend, schoolfellow, or colleague.
Next